We make a wide variety of threaded fasteners and precision machined products. Our most popular products include, double end studs, specialty bolts, wheel studs, and more. Our threaded fasteners and machined parts go into a wide variety of components such as axles, power trains, suspensions, engines and steering components. Our precision machined threaded fasteners, pins, spacers and other parts are purchased by fastener distributors, component manufacturers and OEMs across the United States.
We manufacture all types of threaded double end studs with thread diameters ranging from ¼" and M6 thru 1-5/16" and M30 in a variety of materials like Carbon, Alloy, B7, B8M, Stainless Steel, Aluminum, Brass, Hi-Temp A-286 and Inconel.  Quantities range from 1 piece prototypes thru 100,000+ piece production runs.
We manufacture all types of special bolts with a variety of hex, round and square heads to meet customers exacting drawings.  Materials, thread types and lengths vary widely. Quantities range from both prototype and production volumes.  Send us your drawing if you need a competitive bid on a non-standard bolt.
We manufacture a large range of serrated and non-serrated wheel studs.  Thread sizes produced range from ½" up to 1-5/16" in diameter with metric threads as well.  Materials are primarily SAE Grade 8 and ISO 898-1 property class 10.9 however we can machine just about any type of material required by the customer.  Special heat treat, plating and corrosion resistant finishes are available upon request.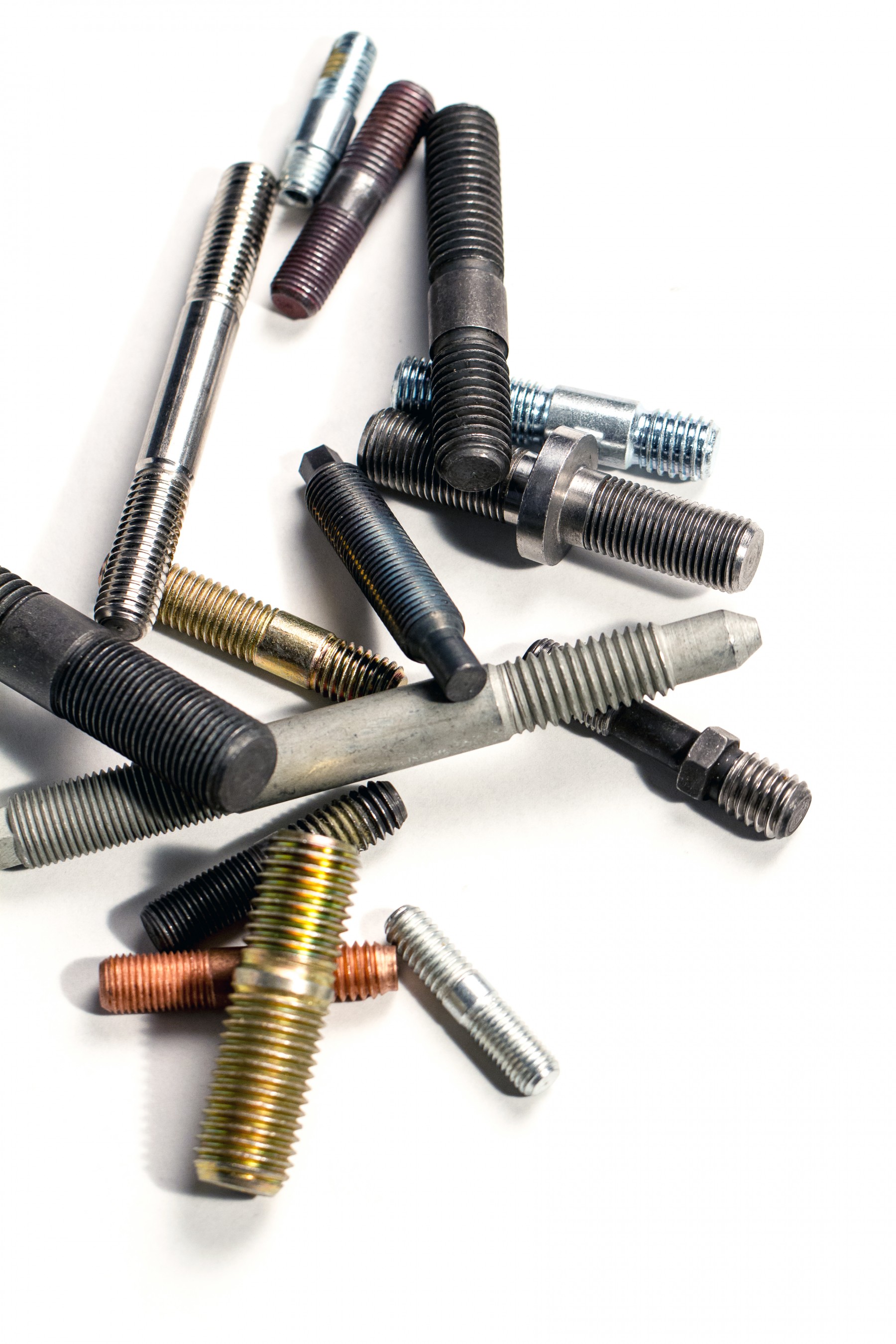 Our tradition of quality, adherence to rigorous standards and investment in leading edge technology have been our company's competitive edge in manufacturing threaded fasteners.  Add to that our reputation for on-time delivery and competitive prices, and you've got every answer you need to give us a try on your next project.