Huron Automatic Screw Company provides reliable and innovative manufacturing services for clients within a diverse array of industries.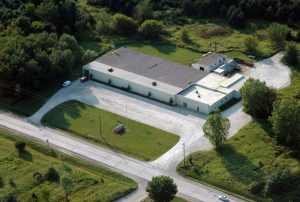 There are a variety of industries that require custom fasteners and components. From automotive to agricultural, to industrial and medical applications, custom fasteners are used in a seemingly endless array of applications. Often overlooked, these small parts make a big difference. They are the key to making new technology work and to driving ongoing innovation within each industry. Consequently, it is imperative that these components are of the highest quality – which is why clients should source products from reliable manufacturers such as Huron Automatic Screw Company.
A Strong Reputation for Excellence
Huron Automatic Screw Company has been around for over eighty-five years and is highly regarded in the fastener manufacturing industry. Huron Automatic Screw Company has a long-standing reputation for product excellence and quick turnaround, making them an ideal partner to handle custom production jobs. Leading fastener distributors and component manufacturers from around the world rely on the high quality fasteners including:
Double end studs
Wheel studs
Specialty bolts
Pins
Spacers
Drive Flange Wedges
At Huron Automatic Screw Company, our team of experts specializes in working with a variety of materials including carbon, alloy, stainless, aluminum, and high temperature materials. We understand the nuanced challenges of working with specialty materials and applications and customers can rely on our expertise to produce fasteners that perform well even in harsh working conditions.
We serve a variety of clients from many different markets including automotive, diesel, heavy truck, performance racing, marine engine, off road, commercial pump, farm implement, industrial pump, medical, and rubber mold. Furthermore, Huron Automatic Screw Company is a proud member of the Precision Machined Products Association (PMPA) and Heavy Duty Manufacturers Association (HDMA) and is dedicated to implementing the latest processes and materials to continuously improve the quality of or product and service. Our highly trained technicians work closely with clients to develop fasteners from prototype to production that meet each client's specific needs.
Dedication to Ongoing Improvement
Customers also value our rich history of success and reliability. The root of our success comes from a commitment to continuous improvement. Modern industries rely on perpetual innovation and customers expect increasing levels of service and reliability. As a result, we are committed to continually analyzing our processes and products and making appropriate adjustments that improve the end result. We also make it a priority to attend national industry conferences and conventions, educational and training programs, and industry action initiatives to enable us to constantly stay at the forefront of industry innovations and deliver the best customer experience and highest quality products for our customers for years to come.
About Huron Automatic Screw Company
With over 85 years of experience, Huron Automatic Screw Company is highly regarded in the fastener manufacturing industry for product excellence and quick turnaround, making us an ideal partner to handle your prototype through production quantity jobs. Our precision machined threaded fasteners, pins, spacers and other parts are purchased by fastener distributors, component manufacturers and OEMs across the United States and go into a wide variety of components.
Our tradition of quality and our use of innovative modern manufacturing practices have been our company's competitive edge in manufacturing precision machined products.  Add to that our reputation for on-time delivery and competitive prices, and you've got every answer you need to give us a try on your next project.
[schema type="organization" orgtype="Organization" url="www.huronauto.com" name="Huron Automatic Screw Company" street="4918 Gratiot Ave" city="St Clair" state="MI" postalcode="48079″ country="US" phone="810-364-6636″ ]